Our small friendly fellowship at the centre of Brading has a willing heart for serving the Lord and the people of our local community. We very warmly welcome newcomers and visitors to Sunday worship and to any of our activities.
Sunday celebrations start by church members leading praise and sharing with the youngsters, who then meet for Sunday Club and Youth Fellowship in the Hall below the church. Children, young people and adults are all valued as important members of our fellowship. The second half of our services is led by our Minister or a visiting Preacher. We enjoy modern worship songs and traditional hymns, and are sometimes led in singing by our worship group.
Sunday worship starts at 10am except on the second Sunday each month, when we join together for an informal time of prayer, praise and sharing at 4pm.
Café style worship appropriate for all ages is held on special occasions during the year too, see our service schedule for dates and times.
Church Secretary, Simon Morris 407201, email bradingmethodistchurch@outlook.com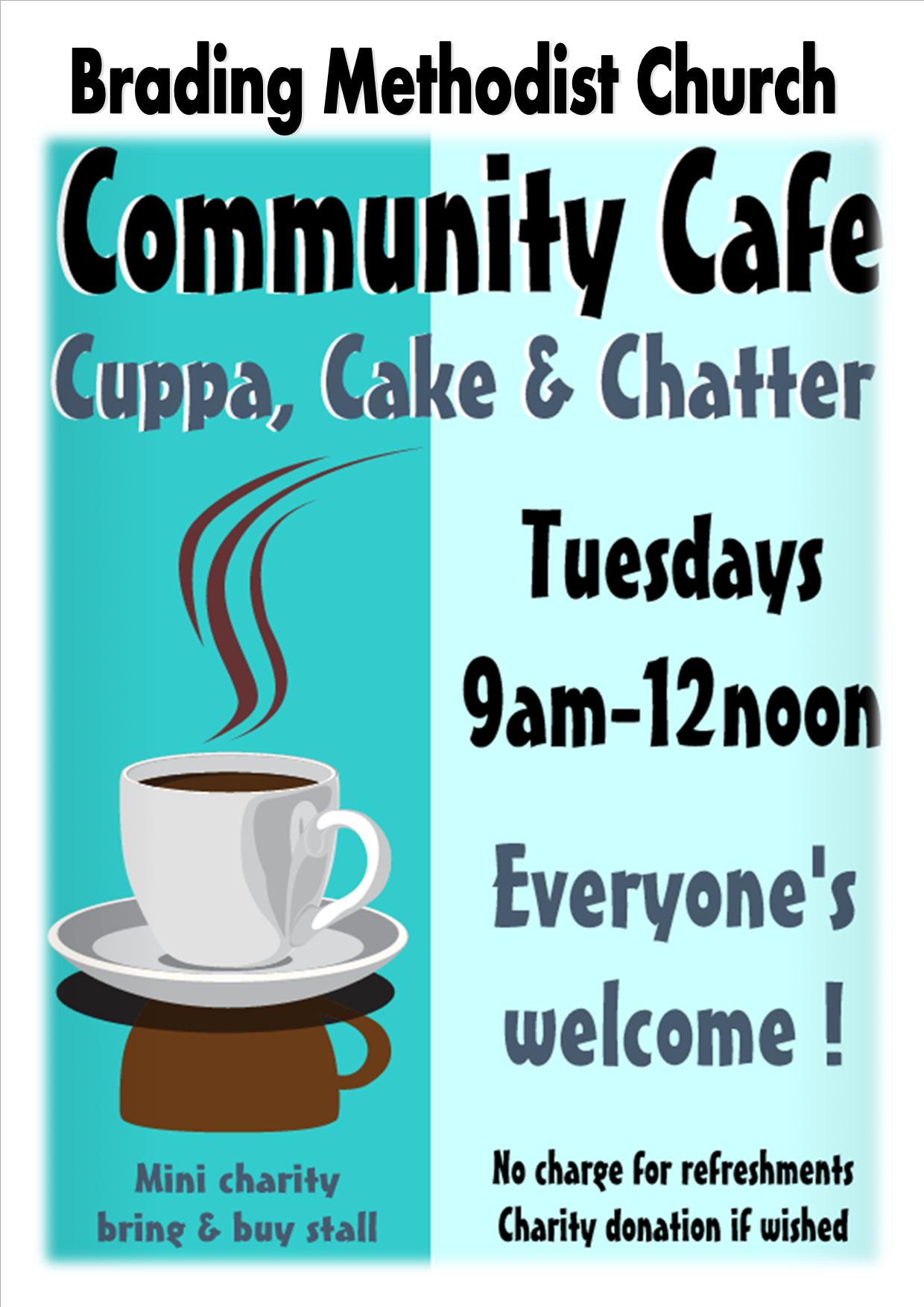 Community Cafe, every Tuesday 9am - 12 noon.