** on Sunday 19th January there will be no morning service in the Chapel because we shall be joining the congregation of St. Mary's for a service at the Parish Church as part of the Week of Payer for Christian Unity. On 9th February we shall be joining Shorwell Methodist Church for their service at 11.00 am (not 10.30).
There has been a Methodist witness in Brighstone since the early 1800s and the original Chapel still survives, now as a private dwelling. The new building, near the centre of the village, was opened in 1999 and has comfortable seating, a kitchen, modern toilets, easy access for the disabled and ample parking space.

We are a lively congregation, and meet for worship every Sunday at 10.30 am. Most of our services are led by Local Preachers, and the style is sometimes traditional, sometimes informal. Whatever the style, our aim is to learn more about Jesus Christ - what He said, what He did, what happened to Him and what this means for us today. We want to grow in faith and understanding and in our personal commitment to Him.
If you're looking for a friendly church, with an encouraging atmosphere in which to explore and develop your Christian faith – come and join us, we would love to meet you.
Contact: Mike tel: 741240
Bible Study / Home Group


A number of us meet in each other's homes on alternate Friday afternoons for a time of Bible study and discussion, followed by a cup of tea. Our purpose is to "build each other up" in faith, drawing on our own varied life-experiences and spiritual insights. You would be very welcome to join us.

We start at 2.30 pm and usually finish about 4.30 pm.

On 22nd November we are meeting at Alison's and continuing to look at Mark's gospel.

For more details contact Alison on 740016.

Community Fellowship





'Christians Together in Brighstone'


We are an informal group of local folk who want to explore and deepen our faith together, irrespective of denomination. In doing this we aim to demonstrate the relevance of the Christian faith to the community around us, and the blessings it brings into our everyday lives.

From time to time we meet together for Bible study and discussion, usually in the Wesley Room at Brighstone Methodist Church.

During the summer we enjoy a longer period of fellowship and reflection at an 'Away-day' together, and you would be most welcome to join us.

For more details, please contact Alison on 740016

Prayer Group


A number of us meet for about 30 minutes on alternate Friday afternoons at 2.30 pm in the Wesley Room at the Methodist Church to pray about all aspects in the life of the local Church, and particularly for those who are ill or in distress. We pray also for our own minister, for preachers soon coming to take services here, for important events taking place in the Circuit and for progress in ecumenical work.

The meeting is informal and you would be very welcome. There will be no meeting during December because of the Christmas Tree festival but we shall start again in January.

For more information contact Alison on 740016 or Mike, 741240
Community Coffee Morning
Every Tuesday 10.00am -12 noon. Our team ensure more than just coffee - with weekly quizzes and occasional visiting entertainments or speakers. Enjoy good company with old friends or make new ones. On our team are some AGE UK volunteers who can point you in the right direction if you need help with personal or IT problems. Our doors are open to everyone.
For more information contact Bev and Brian on 741519.
October Programme
1st October - Book sale. Action on Hearing Loss will be available in the Wesley Room from 10 am until 12 noon.
8th October - Relax and catch up on Village news over a cuppa.
15th October - PCSO Quinn will join us to discuss and advise on police matters
22nd October - Another Crafty Day with Debbie.
29th October - John Eldridge from the Blue Lamp Trust will be with us to talk about home security.
Cuddly Bears
At Brighstone Methodist Church 'Cuddly Bears' is a friendly group of mums, grandparents and carers, with babies and toddlers up to the age of 4 years old. The group is run by dedicated volunteers, enabling us to relax, enjoy each other's company and make friends, while having a cup of tea or coffee in comfortable surroundings. We exchange ideas as well as giving or offering support while the babies and toddlers play with a range of toys, and interact with each other as they start to learn social skills.
'Cuddly Bears' meets every Thursday afternoon 1.30 pm - 2.30 pm during term time. In
October we meet on 3rd, 10th, 17th and 31st. (No meeting on 24th October, which is half-term. We would love you to come along and join us.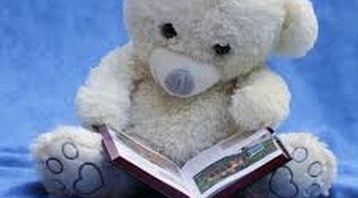 Contact: Shirley 740440 or Jenny 740988